Around Christmas in Iceland it is traditional to sit inside eating lots of chocolate and reading books. But to be honest if it was that cold outside where I lived, I'd probably do that too…
No matter where you are in the world, this list of the 12 best FREE music guides are all must-reads for any independent artist.
In the lead up to Christmas we've given you the 12 best free VST plugins to make music, the 12 best free promotional tools to get your music out there, and now last but not least, we have the best online guides on a range of topics from songwriting to mixing, music theory and more.
So grab a *insert hot drink of choice here* and settle down in *insert preferred reading spot here* and educate yourself as an artist with these informative guides.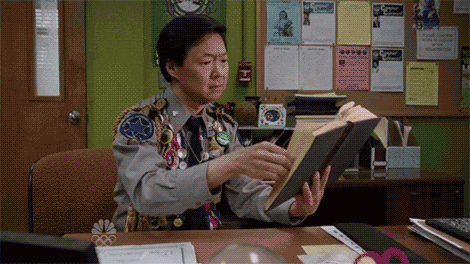 1. How To Be Creative – Hugh MacLeod
Inspirational illustrated advice book to spur you on to finish your tracks
Link: http://changethis.com/manifesto/show/6.HowToBeCreative
2. Music Marketing – Shaun Letang
Sign up for a free Music Marketing Ebook from musicindustryhowto
Link: https://www.musicindustryhowto.com/get-your-free-music-marketing-ebook/
3. The Head Voice and Other Problems –  D. A. Clippinger
Free your voice to do even more with this book
Link: https://www.gutenberg.org/files/19493/19493-h/19493-h.htm
4. The Mechanism of the Human Voice – Emil Behnke
Learn how to use your voice
Link: https://www.gutenberg.org/files/30889/30889-h/30889-h.htm
5. Understanding Basic Music Theory – Catherine Schmidt-Jones
Learn about the basics of music theory
Link: https://www.e-booksdirectory.com/details.php?ebook=1189
6. Learning to Read Music – Peter Nickol
Whether you want to learn how to play an instrument, or just refresh your existing capability, whether you sing in a choir, or would simply like to follow scores while listening, this book will help you achieve your aim, letting you read music with ease.
Link:  https://www.e-booksdirectory.com/details.php?ebook=3059
7. Guide to Mixing – Nick Thomas
Learn how mix your own tracks
Link:  https://ebooksgo.org/free-music-ebooks.html
8. Free Piano Sheet Music – Edward Weiss
Put your skills to the test and learn how to play one of these tracks
Link: https://ebooksgo.org/free-music-ebooks.html
9. Ultimate Guitar Sheet – Hal Leonard Coroporation
Piano not your instrument? No problem, here are some guitar chords for you to strum your heart out
Link:  https://archive.org/details/Ultimate_Guitar_Chord_Chart
10. Songwriting on a Shoestring: Writing, Producing and Promoting Your Own Songs – Mary Wheelan
Written by a songwriter for songwriters wanting to produce good music without going broke, drawing upon her experience in an effort to help songwriters save money while producing quality songs.
Link:  https://www.smashwords.com/books/view/12884
11. Take the Oath: A Practical Pocket Guide for the Career Indie Musician – Don Harrison
This book is a first hand account on what has worked not only for the author, but for other artists he personally knew who were making a money from performing music. Step by step, detail by detail, laid out in a simple, easy- to-understand language
Link: https://www.smashwords.com/books/view/515718
12. Music Production Made Simple –  Bjorgvin Benedktsson
Email sign-up for a comprehensive guide on music production to start work on your demos.
Link: http://www.audio-issues.com/free-ebooks/
That's it for our FREE Christmas gift series! We hope you've enjoyed our free tools and stay tuned for more from the Spinnup blog in 2018!