Songwriting style always varies depending on the person. However, this unusual and very personal creative process is something that in the end connects each and every songwriter. If a picture says a thousand words, we bet these GIFs say even more to describe everything that happens during your songwriting process.
The moment, when you suddenly get an idea for a song
FINALLY!
When someone interrupts you while you're in the middle of writing
Why is that people ONLY need something when your inspirations finds you??
When you forget the perfect melody you JUST came up with
Please, come back
When you are utterly absorbed in the weird trance of writing
Dance fingers, dance!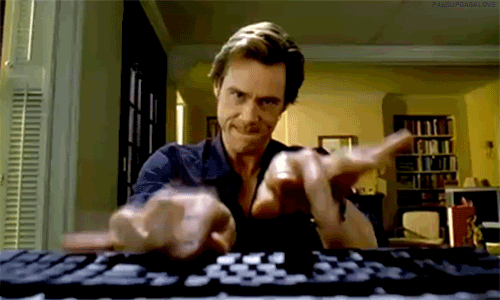 When you realise how lit your song is so far
I see flames (and a GRAMMY maybe…)
When you can't finish your song because writer's block or an emotional breakdown gets you
WHAT RHYMES WITH 'PINEAPPLE' AND WHY AM I USING THE WORD PINEAPPLE IN THE FIRST PLACE?!?
When you finish your chorus and realise how catchy it is
Self-appreciation is the key.
When your amazing song is unfinished and hasn't seen the light of day, but it still baffles you that no one appreciates your genius
Unacceptable.
When you listen to your finished song and it actually turns out to be good
Be humble (or not.)
Soldier on friends, we're right there with you.